What Makes A Great Cleaning Company?
Having the right infrastructure in place and the right people to implement it. Here's how we set ourselves up for success: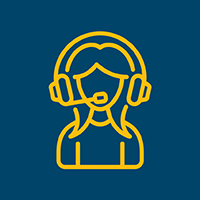 Customer Support Managers – Your assigned everyday contact person for customer service, quality control , site logistics & service requests. They create, receive and manage service tickets and work with our scheduling and supervision team to solve problems & follow through after completion. Only CSM's can close off a ticket AFTER they have spoken to the client or cleaner to verify results.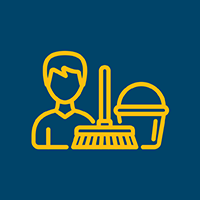 Account Managers – Your on site contact. They perform weekly or bi-weekly on site inspections and work with you to score the quality of the cleaning on your site. They also make sure your cleaners have everything they need to service your site by restocking chemicals, swapping mops/rags/etc & performing preventative maintenance on the on site equipment.
Night Managers – Responsible for training new cleaners, guiding existing staff & covering shifts that may open. They also solve last minute after hours problems. This ensures a smooth transition through staff turnover, after hours guidance to cleaners & prompt solutions to quality control problems found during inspections or that come into our customer support desks.
Skilled Cleaning Technicians – Offering expertise and professionalism or project leaders are the highest-skilled tradespeople at CCA. They perform all seasonal work, equipment maintenance, solve technical or chemical issues & assist on site staff with complex cleaning problems. Our seasonal teams only work on our full service sites keeping them available when necessary.
Equipment Repair & Supply – Our Halifax & Saint John locations have service technicians that handle repairs and we keep spare machines available at all branch's for quick turnaround.  Our in-house equipment distributorship stocks new and used pieces for our needs and the needs of our clients.
Employee Support – Over 95% of our weekly site evaluations score a 4 or 5 out of 5. That tells us if we take care of our team they will take care of you. Account managers make sure they have everything required on site so they can perform effectively and are in constant contact with the rest of our staff to ensure that they have everything they need to perform at their best.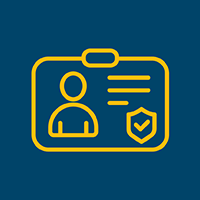 Upgraded Security Practices – When screening staff, we partner with a regional investigations company that provides a more in-depth background check than local or national criminal record checks. We provide a $5 million liability coverage and a $50,000 blanket bond to protect our clients in the event of damage or employee theft.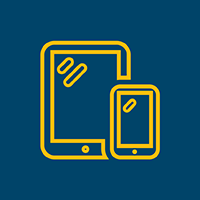 Tablet Based Dispatching – Professional information management is key to a well-organized cleaning program. Investing in the most current cloud and tablet-based software allows us to maintain efficient contact with our clients and field staff. This also builds accountability & improves the quality of information from the field.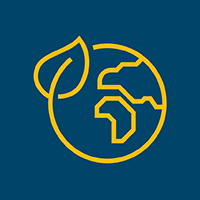 Environmental Practices – As industry leaders, we take pride in minimizing our eco-footprint. our cleaning division uses 90% certified environmental products. Seasonal work is performed with equipment that reduces harsh chemical usage by close to 80%.